Support for Network Schools
Culturally Responsive Education Benchmarks (CREBM) is at the heart of the C-for-Chinese@JC Project's support to our Network Kindergartens. It provides a holistic framework guiding schools to confidently embed and embrace culturally responsive teaching. We have also developed a range of curriculum support and professional development courses with an aim to support Chinese language learning and socioemotional learning of both Chinese-speaking and ethnic minority students.
Road Map
2021 - 2022
The C-for-Chinese@JC Project has developed the structure of the CREBM and the supporting curriculum promoting Chinese ability and socioemotional competence of Chinese-speaking and ethnic minority students. The curriculum will include detailed lesson plans, interesting storybooks, fun-filled games, engaging songs and rhythms, home activities, and other teaching and learning materials.
2022 - 2024
32 Network schools of this phase will support the pilot and validation of the CREBM. The Project will also provide on-site support to 32 schools in stages, visiting these schools, familiarising teachers with our curriculum, helping schools develop additional teaching and learning materials and integrate our work into their existing curriculum to address their students' unique needs.
2024 - 2026
The CREBM will be fully validated and further disseminated together with the supporting curriculum to more schools so more teachers and students can benefit from the work.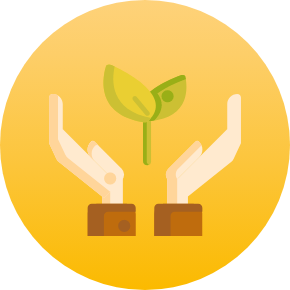 Seed Fund
Every Network School will receive a Seed Fund of HK$100,000. The school will use the fund to develop teaching and learning materials and host culturally responsive activities to support the development of ethnic minority students.
Po Leung Kuk Tin Ka Ping Kindergarten
The Salvation Army Fu Keung Kindergarten
Guideposts Kindergarten Second Branch (Kin Sang Estate)
Christian & Missionary Alliance Fairview Park Kindergarten
HHCKLA Buddhist Lam Wong Ming Wai Kindergarten
Pok Oi Hospital Mrs Chu Kwok King Memorial Kindergarten
Po Leung Kuk Yip Ng Bun Bun Queen's Hill Kindergarten
Sun Island English Kindergarten
Hong Kong Christian Service Pario Kindergarten
The Salvation Army Chan Kwan Tung Kindergarten
Shin Yat Tong On Yat Kindergarten
Lock Tao Christian Kindergarten
Little Buds Kindergarten
Mong Kok Agnes English Kindergarten
Shin Yat Tong Yat Tung Kindergarten
TWGHs Mr. & Mrs. Lee Yin Yee Nursery School
Hong Kong Sheng Kung Hui The Church Of The Epiphany Kindergarten
Yan Oi Tong Mrs Cheng Ting Kong Kindergarten
TWGHs Katherine Ma Kindergarten
CCC Mongkok Church Jeannette Kindergarten
Po Leung Kuk Chan Seng Yee Kindergarten
HKVNS Alumni Association Kindergarten (KCC)
Christian Family Service Centre Yeoh Choy Wai Haan Memorial Kindergarten
Shun Tak Fraternal Association Leung Kit Wah Kindergarten
Junk Bay Kingsland Kindergarten
Western Pacific Kindergarten
Hong Kong Taoist Association Yuen Yuen Kindergarten (Tung Tau Estate)
Tsz Ching Estate Bodhi Siksa Kindergarten
Sun Island Kindergarten (Metro Harbour Branch)
Cumberland Presbyterian Church Green Pasture Kindergarten
Hong Kong Young Women's Christian Association Helen Lee Kindergarten
Moe Kindergarten